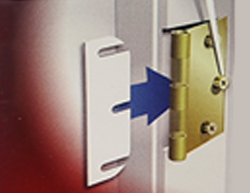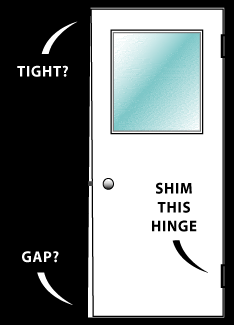 Hinge Shims are available in three convenient sizes for residential, commercial, interior and exterior door hinges. Quite often, a piece of cardboard (or worse) is used behind the hinge when installing a door or correcting an out of alignment jamb. However, cardstock and cardboard compress, which causes doors to migrate, sag and bind in the jamb. Hinge Shim helps prevent future problems such as the need to plane the door and costly refinishing work.
Hinge Shim saves time as they are engineered to fit neatly behind the hinge plate, with the screws backed out part way, allowing the door to remain in place during installation. Hinge Shims, EZ-Shims and Johnny Shims are all made of the same material so you know you're using a high quality, shim able to support loads up to 8,000 psi.
For more severe gaps, Hinge Shims are designed to fold into a "z" pattern creating a triple thick shim. Hinge Shims are slightly wedge shaped as well, allowing additional control during installation or simple door gap correction.
Hinge Shims are also ideal for the steel doors & jambs commonly found in hotels, offices and modern commercial buildings. If necessary, our specially formulated blend of ABS and styrene plastic can be trimmed or cut easily with a knife, scissors, side cutters or simply folded by hand.
Each shim moves the hingepin 1/16″ and that means that Hinge Shims are ideal for places where a thin shim is needed. Cabinet installation, hardwood floor repair, a subfloor adjustment, hobbies & crafts are just a few of the tasks that call for a thinner shim.
Hinge Shims are available in three sizes: 3.5″, 4″ and 4.5″. Most residential interior door applications call for 3.5″ hinge shims, while the larger hinge shims are designed for larger interior & exterior, steel doors and frames. In the past, if a steel door needed a minor adjustment, a specialized tool was used to bend the hinge. Hinge Shim by EZ-Shim offers a much faster and more elegant solution to this problem.
See our How-To installation of a door gap adjustment using Hinge Shims below.
Made in the U.S.A.
How To Install Hinge Shims
A common problem is a door which is not straight in the jamb resulting in binding, sticking, rubbing, etc. We recommend the use of Quick Align Hinge Shims to align the door in the jamb and possibly avoid refinishing the door.
First, examine the door's uneven gap. It is usually tight, or rubbing at the top and has a wider gap at the bottom. Often, this is due to the door hinge screws only penetrating or anchoring in the thin millwork of the jamb, rather than the more substantial 2×4 stud in the wall.
Take a look at the step-by-step instructions on how to correct the hinge alignment using our Quick Align Hinge Shims below.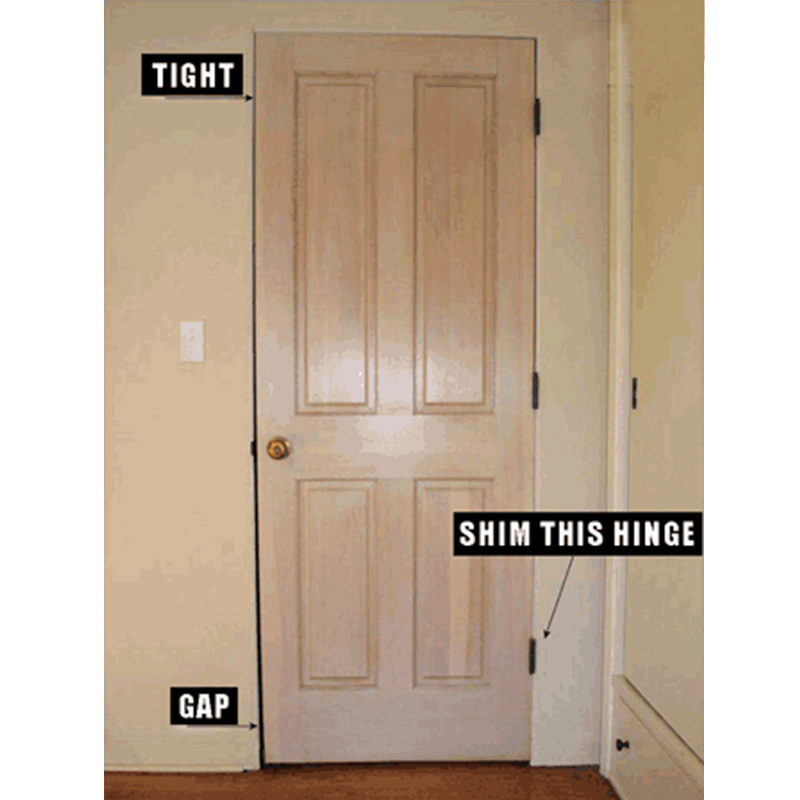 Step 1
Over time, the millwork (jamb) bends, due to the door's weight and the door becomes out of alignment with the jamb. To correct this misalignment, you will need to shim the hinge opposite the wide gap.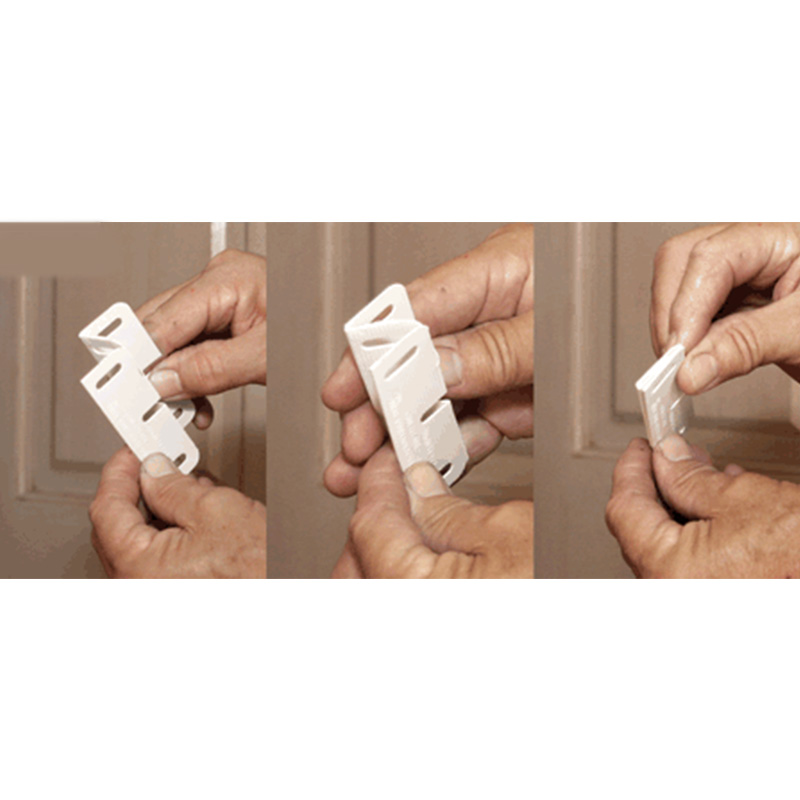 Step 2
One single QAHS shim moves the door 1/16″. OR Fold entire sheet of three into a 'Z' shape to correct larger gaps.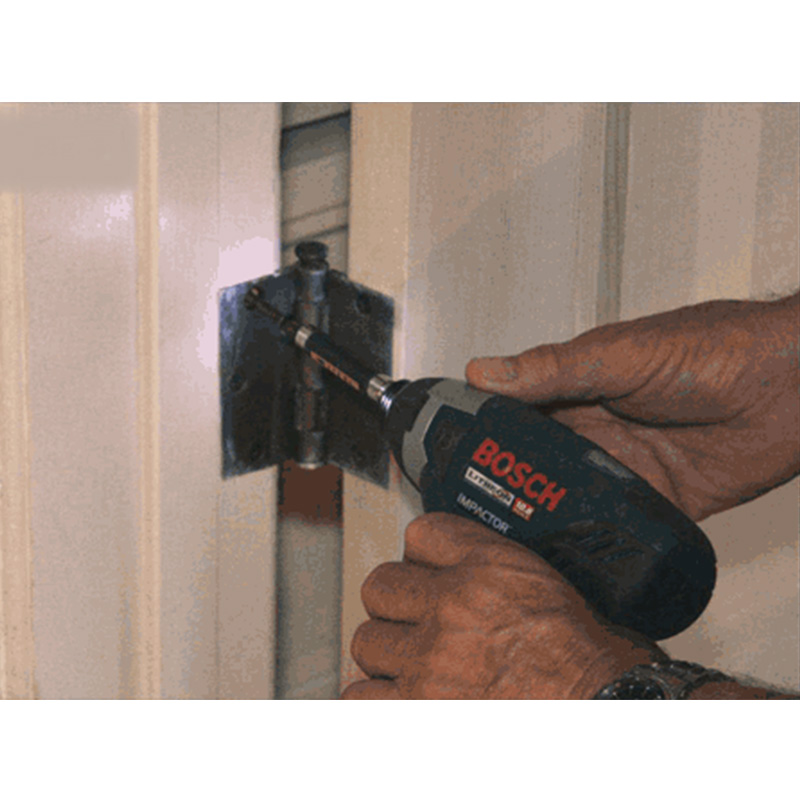 Step 3
Open the door to access door hinge screws. Remove top and bottom screws.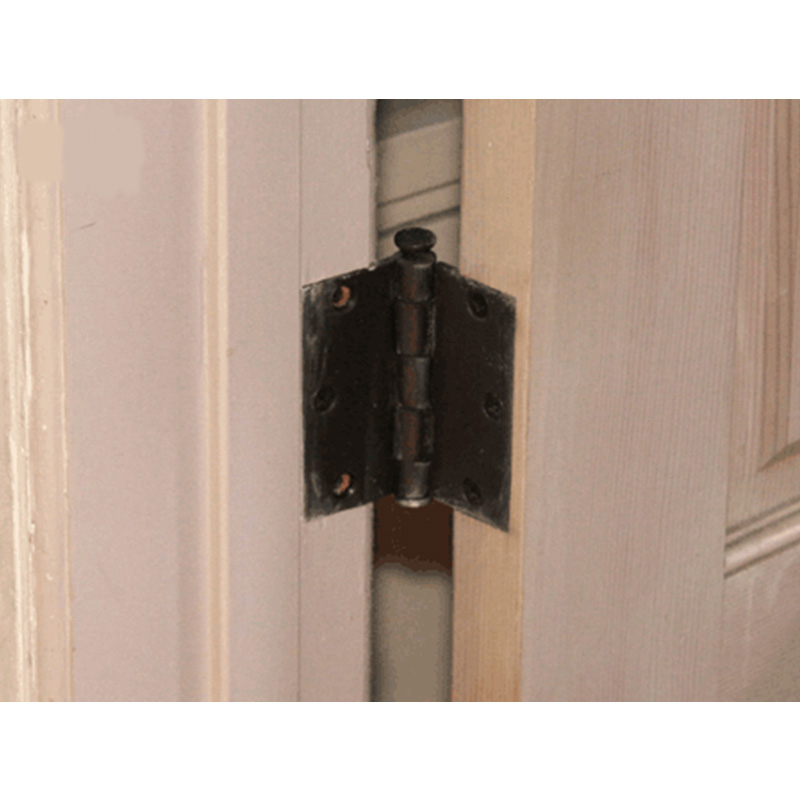 Step 4
Set aside the two loose screws. Your hinge should look something like this.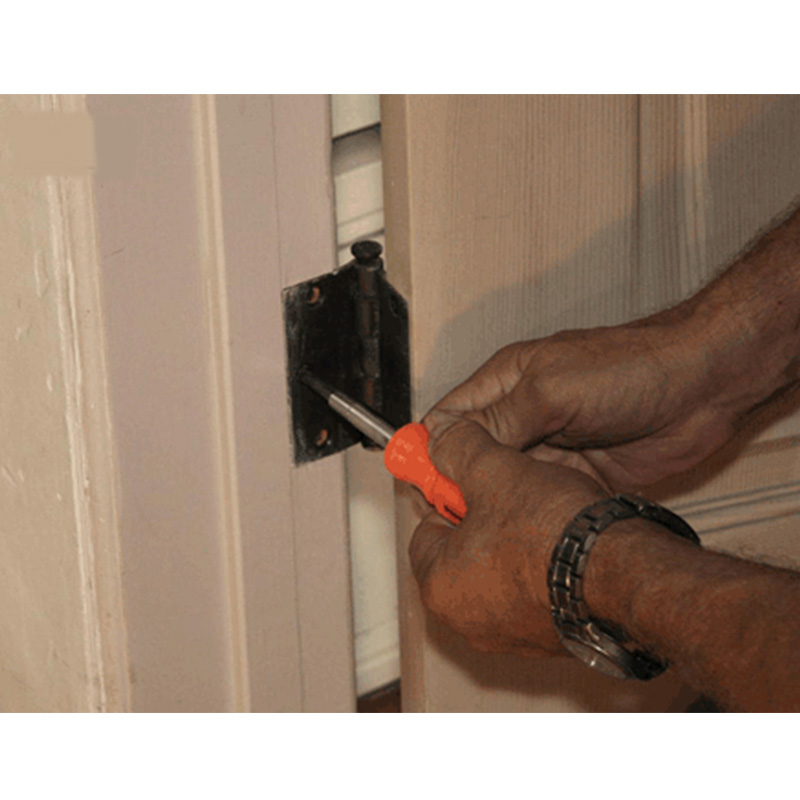 Step 5
Loosen center screw 1 1/2 turns. This keeps the door in place while allowing space behind the hinge.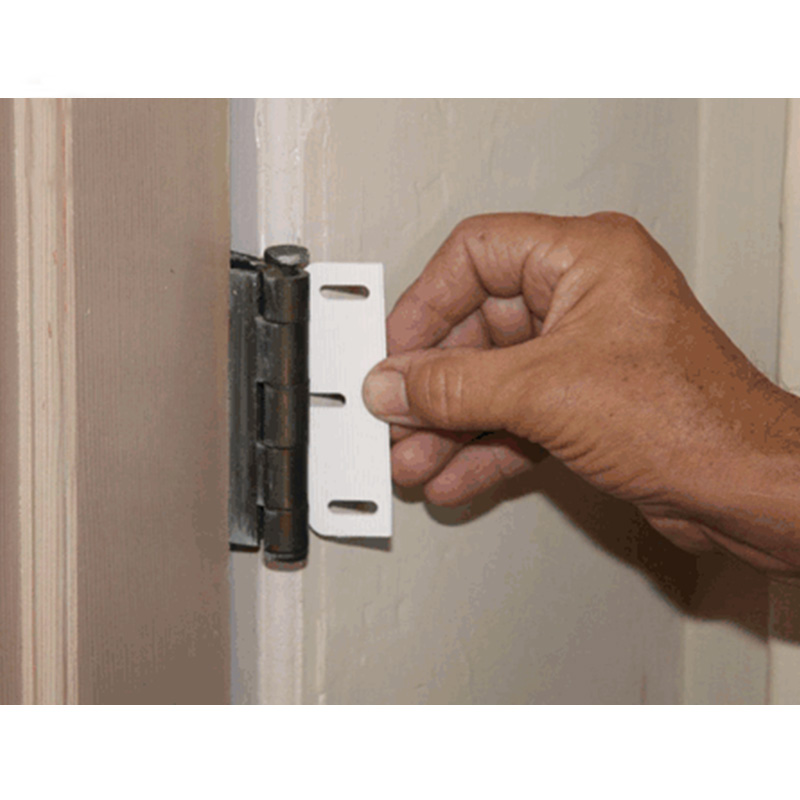 Step 6
Now, swing the door towards the closed position and you'll have more room to insert the shim.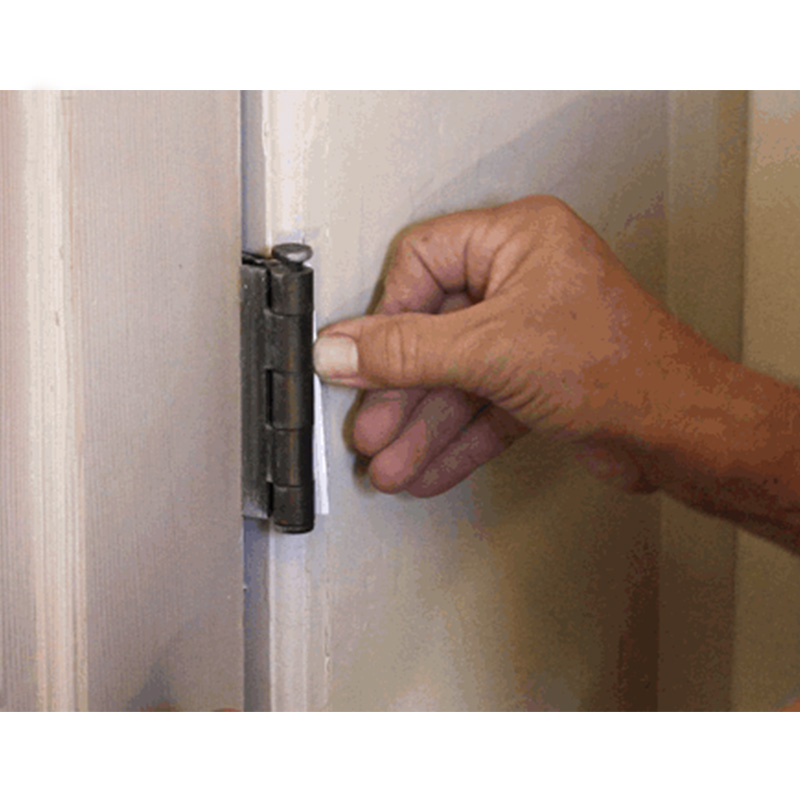 Step 7
Slide the desired thickness of shim(s) between the jamb and hinge leaf.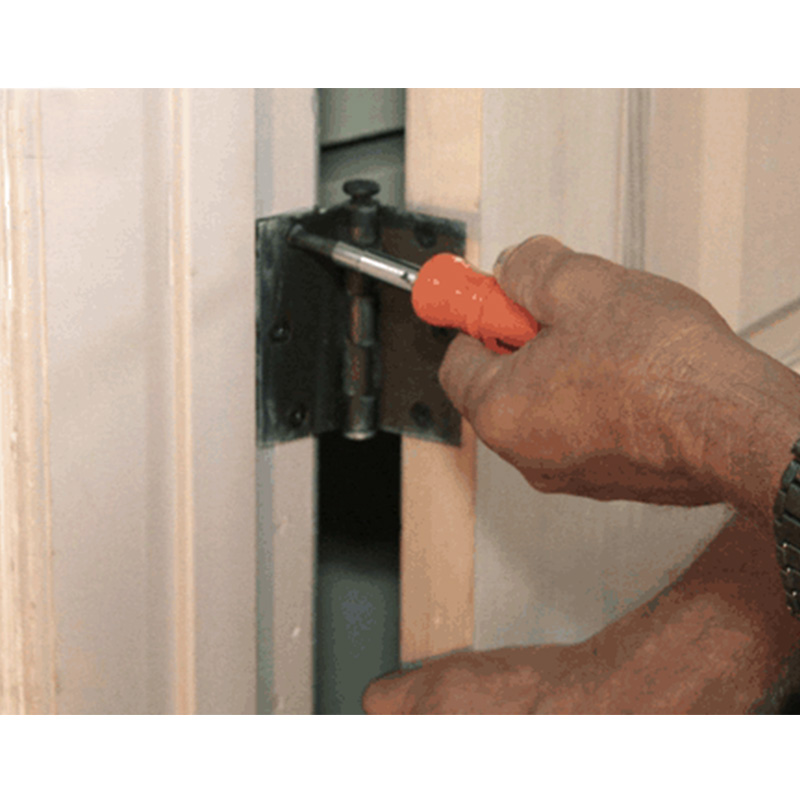 Step 8
Swing door open again for better access to the screws. Tighten center screw, then reinstall top and bottom screws.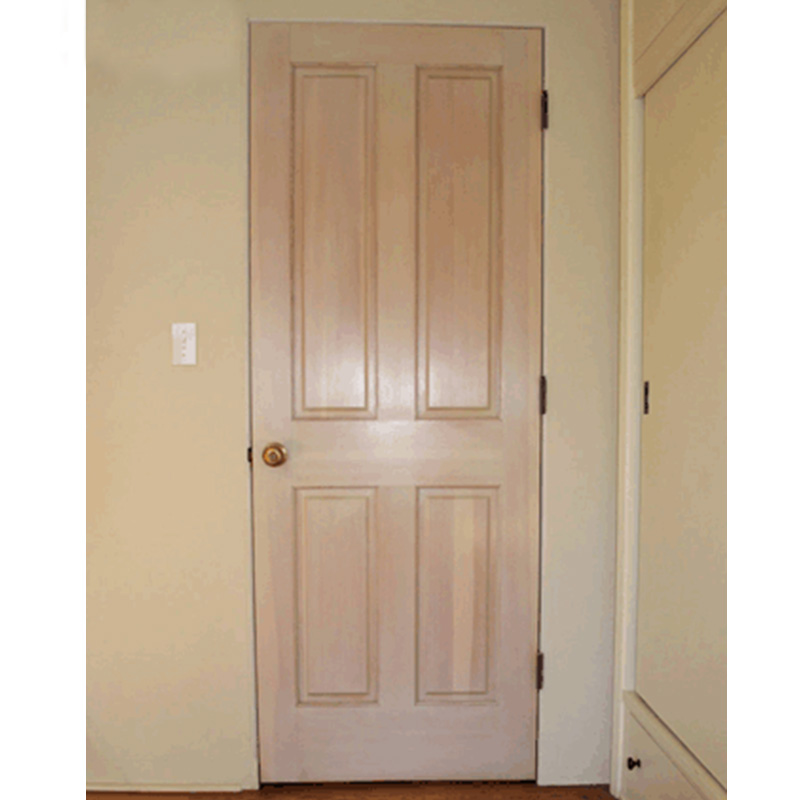 Step 9
Completed door alignment.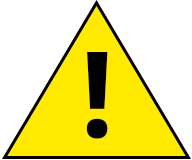 WARNING:
This product can expose you to styrene, which is known to the State of California to cause cancer. For more information go to P65Warnings.ca.gov.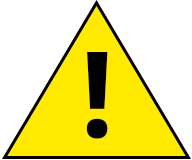 Avertissement:
Ce produit peut vous exposer au styrène, qui est connu dans I'état de Californie pour causer le cancer. Pour plus d'informations rendez-vous: P65Warnings.ca.gov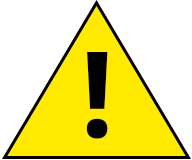 Advertencia:
Este product puede exponerlo al estireno, que se conocen en el estado de California como causantes de cáncer. Para más información visite: P65Warnings.ca.gov