Product Applications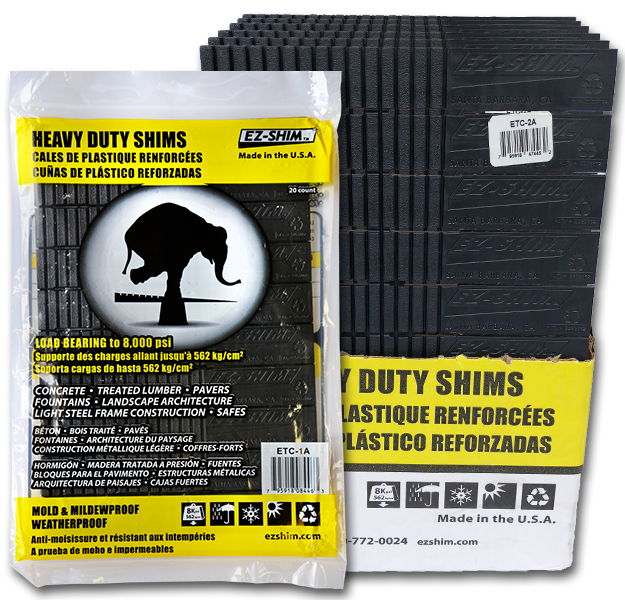 EZ Shims are ideal for many different occasions. ANOTHER SENTENCE HERE
Read More
How To Videos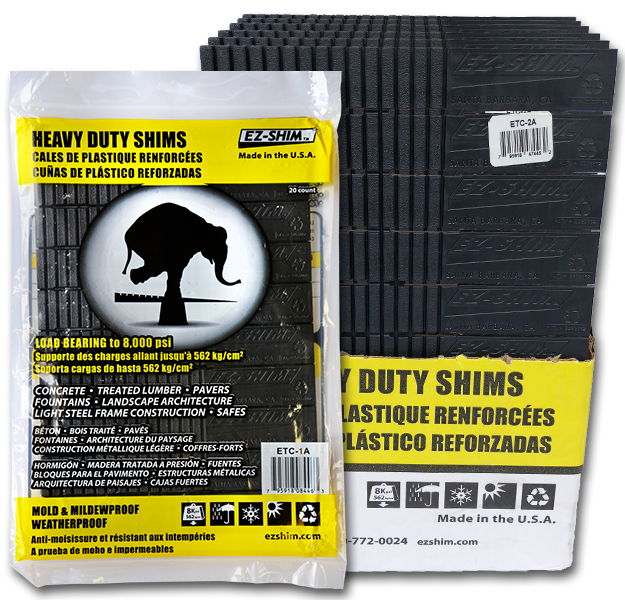 We provide many How To Videos for easy installation purposes.
Read More
Product Dimensions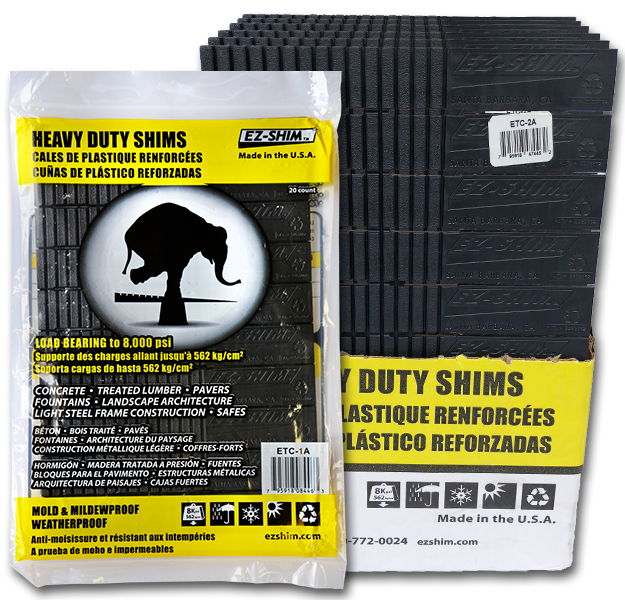 EZ Shims are ideal for many different occasions. ANOTHER SENTENCE HERE
Load Bearing Shim Dimensions
Read More
Load Bearing Information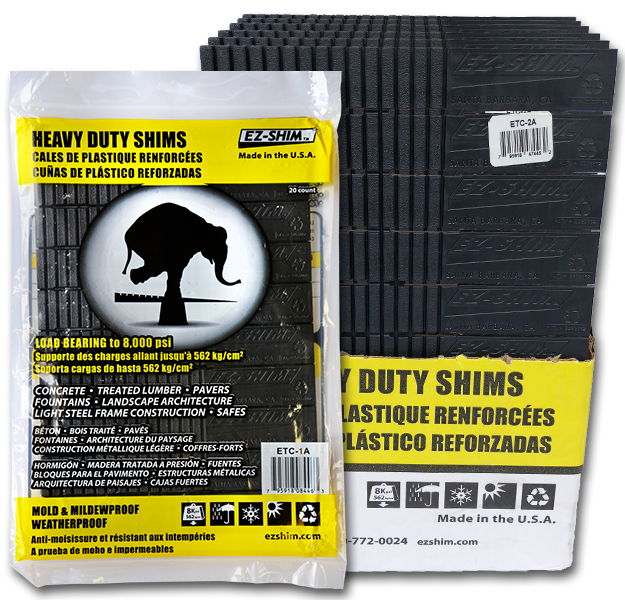 What does load bearing mean and why is it important?
Load bearing, as defined by wordnetweb.princeton.edu: cabable of bearing a structural load; "a supporting wall".
Our Load Bearing shims outperform all other wood and composite shims. They're impervious to the damaging effects of mold and weather as well. EZ-Shims have also been tested for load capacity. We included wood (cedar and pine) shims in our tests for comparison. Results showed that EZ-Shims are able to withstand many times the load over ordinary wood shims. In fact, the main body of EZ-Shim supported over 4X the load over conventional cedar shims. In addition, EZ-Shims are much more…
Read More
Hear what our customers have to say!
"At the time, I used some EZ-Shims to install my water heater. They're still there – doing their job."
"I started using EZ-Shims for around the house types of tasks; leveling bookcases, appliances and using them to stir paints, inks and mixing epoxies. Since they're made from plastic, I don't have to worry about little splinters or debris from the shims getting into the finishes. Our next project was a three foot block retaining wall along the bottom of our property. EZ-Shims worked great for leveling and supporting the heavy concrete blocks. I've recently started using the Quick Align Hinge Shims for correcting some doors around the house that were all out of adjustment. I also found the Hinge Shims to be handy as small spacers for other odd jobs."
"In my spare time I deliver & install safes for homes and businesses. One time I helped a buddy install an ATM machine. That's when I learned about EZ-Shims. He told me they were the best for supporting heavy machinery. Now I bring them to every job."
"I built the cabin that I'm living in. I used plenty of EZ-Shims in the process and have had encountered not one single problem. In fact, the structure is still as rigid and sturdy as it was 10 years ago. Not one shim has fallen out of the framing or wiggled loose from a window header- (I know, because a few of my walls still have no drywall on them, lol) Way to go, EZ-Shim!!!"
"We were having dinner at our favorite restaurant, when I noticed there was an EZ-Shim stuffed under one of the legs of our table. I joked about it to our waiter, and he informed us that they get them from their restaurant supplier. I was surprised when he told me they also use them to support their ranges and ovens. "
"I was reinstalling the front clip on my '69 Camaro project. I was short one or two of the body shims. I noticed I had some EZ-Shims sitting around, so I drilled them out and stuck them in there. I painted the car and they're holding up just fine."
"I've been a general contractor for about 25 years. I had to comment on my experience using EZ-Shims. Old habits are hard to break, and for the longest time I resisted the temptation to try something new. I'm satisfied with EZ-Shim's ability to stay in place and absorb all the nails and screws we can throw at it. EZ-Shim works. Good product!"